Domain tools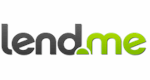 Lend.me
Lend.me is a digital collateral lending hub. Here you can request a loan secured by domain names, web sites or other valuable digital collateral and have lenders compete for your loan so you get more chances to get approved with the best interest rate. You can also make money lending.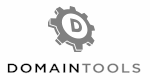 Whois.DomainTools.com
DomainTools offers the most comprehensive searchable database of domain name registration (Whois) and hosting data, across new and old gTLDs and ccTLDs. Combined with their other data sites such as DailyChanges.com, Screenshots.com and Namespinning.com, users of DomainTools.com can review millions of historical domain name records from basic Whois and DNS information, to homepage images and email settings. The Company's comprehensive snapshots of past and present domain name registration, ownership and usage data, in addition to powerful research and monitoring resources, help customers by unlocking everything there is to know about a domain name.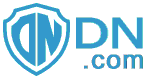 DN.com
DN.com, an international domain name escrow platform, affiliates with the well-known domain marketplace 4.cn. DN.com aims to assist customers to proceed secured international domain name transactions. DN.com, born with professional domain name background and outstanding escrow service experience, will provide Safe, Professional, Low-Fee transaction service.