Domain resources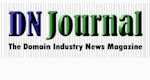 DNJournal.com
DNJournal.com is the industry's first and foremost domain news magazine. It was founded by professional journalist Ron Jackson on New Year's Day 2003. In the years since then DNJournal has become an industry institution and the source that major mainstream media outlets like the Wall Street Journal, New York Times, USA Today, ABC News and others go to when domain stories are in the news. Jackson, who owns and manages a large domain portfolio of his own, has in-depth knowledge of how the domain business works and maintains direct contacts with the visionary pioneers who built domain investing and development into a billion dollar industry.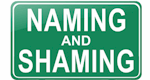 HallOfShame.com
HallofShame.com tracks companies and law firms that have been found GUILTY of Reverse Domain Name Hijacking. That is trying to steal a domain name they have no rights to via an abuse of the process.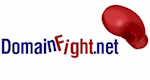 DomainFight.net
Domain Fight was launched by USpeakWeType Technologies, LLC to solve a fundamental problem faced by both Complainant and Respondents involved in domain name and cybersquatting disputes under the Uniform Dispute Resolution Policy (UDRP). There is no way to search both WIPO and NAF panel decisions from a single search tool. Domain Fight solves this problem and is the only tool on the internet which searches both the WIPO and NAF domain dispute databases.