Web Hosting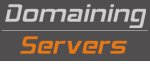 DomainingServers.com
DomainingServers.com is the Web's only "by domainers, for domainers" Web hosting company and to prove that we're in it for the long haul, we're offering hosting at $0.98/month to all Domaining.com visitors (unlimited domains, free cPanel)!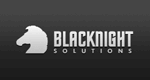 BlackNight
Blacknight are an Irish based, ICANN accredited domain registrar and hosting company. Recipients of several awards for their revolutionary use of social media, Blacknight are one of Europe's most cutting edge Internet companies. Blacknight constantly seek to lead the way by introducing innovative solutions for its client base and provide dedicated servers and colocation as well as a comprehensive range of Microsoft Windows and Linux based hosting plans and domain name registration services to business globally.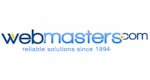 Webmasters.com
Webmasters.com is one of the oldest web hosting company and ICANN Accredited domain registrar in business since 1994. We offer the lowest price for domain registration which is still just $9.95 per year. Our business class web hosting package has unlimited disk space, bandwidth, email addresses and all the features you have come to expect for only $9.95 per month with no setup fees. We are a domainer friendly company because we have been working with premium domain owners for many years, and we place the security of your domains above all else!