Trends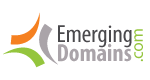 EmergingDomains.com
Create your niche in emerging markets with the forward-thinking domains at EmergingDomains.com™! Brand your business, from the sublime to the far-out! Emerging technologies include: 3D, hologram, Mobile DTV, multi screen, bendy, or flexible display, cloud, and dual screen.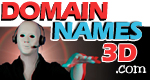 DomainNames3D.com
New 3d Technology Is Emerging Everyday And With It, A New Opportunity Emerges With It. DomainNames3d.com Offers Premium 3d and Holographic Domain Names For Sale As Well As The Latest 3d News. Buy a 3d Domain Name For Your Business or Domain Investment.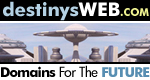 DestinysWeb.com
Destinys Web Is Your Crystal Ball To The Internet. We Discuss And Showcase The Many Future Trends Emerging Right Now And In The Future Plus The Investment Opportunities Those Trends Will Provide In The Domaining Space On The Horizon.